Egham Town Football Club is a team from Egham, Surrey, England. At the time of writing, they currently play in the Premier Division of the Combined Counties League. Below we are going to take a closer look at this football club.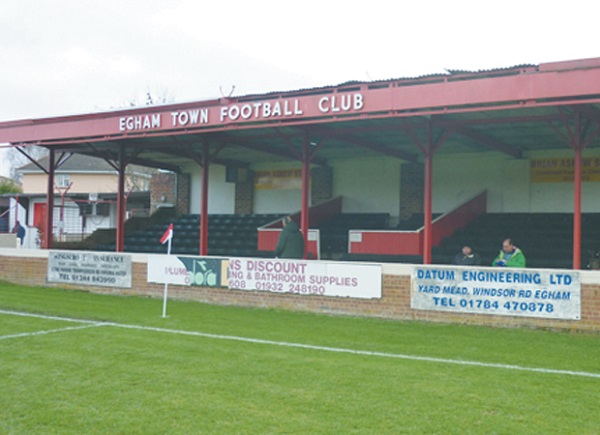 History of Egham Town Football Club
The club came into being back in 1877, but back then it was known as Runnymede Rovers. They changed their name to Egham 28 years later in 1905.
Their first success as a football club came in the 1921-22 season when they won the West Surrey League. In 1922, they became founding members of the Surrey Senior League and they went on to win the inaugural season. In the 1927-28 season they finished as runners-up, and they went on to join the Division One West in the Spartan League. In 1928-29 they came sixth, which saw them earn a spot in the Premier Division. However, they finished bottom of the league in 1931-32, meaning they found themselves back in Division One.
Egham returned to the Surrey Senior League when the 1932-33 Spartan League season came to a close. The club, like many others, was inactive during the World Wars, but it did not start up again straight after. In fact, football did not return to the club until 1963. Now, they were known as Egham Town. In 1967, they moved back to the Spartan League and went on to win it in 1971-72. They then went on to join the Athenian League (Division 2) in 1974 – they won it at their first attempt, which meant they were promoted to Division 1. They came second in that division the following season.
In 1977, they joined the Isthmian League (Division 2) and in 1984 they were relocated to the Division One South League due to some restructuring. Division Two came back in 1991 and at the end of the 1997-97 season, they found themselves being relegated to Division 3. The club decided to leave the Isthmian league in 2006 and joined up with the Combined Counties League. In the 2012-13 season, they were the Champions of the Premier Division, which saw them earn promotion to the Central of the Southern League (Division 1). When the 2017-18 season came to an end, they were moved to the Isthmian League's South-Central Division and they finished bottom the following season, meaning they were relegated to Combine Counties League's Premier Division.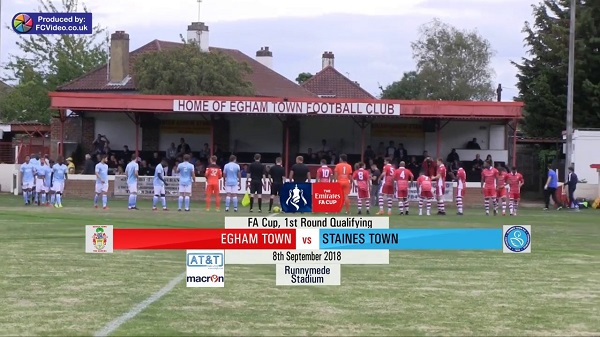 Egham Town Stadium
Egham Town, also known as the Sarnies, have played their football at Runnymede Stadium ever since they were formed back in 1963. The land where the stadium was built used to be recreational ground and the local council offered it to the club so that their stadium could be constructed there. At the time of writing, the stadium has a 5,500 capacity – 3,300 of which is covered and 262 are seated.
Club Honours
Below you can find the main honours that the club has achieved down the years. This information has been provided to us by the gentle folks at www.footballstatmanager.com:
Combined Counties League – 2012-13 Premier Division Champions
Athenian League – 1974-75 Division Two Champions
Spartan League – 1971-72 Champions
Surrey Senior League – 1922-23 Champions
West Surrey League – 1921-22 Champions
Club Records
Below are some of the club's main records:
Best performance in the FA Cup – Fourth qualifying round – 1990-91 and 2016-17
Best performance in the FA Vase – Fourth round – 1984-85
Record attendance – 1,400 against Wycombe Wanderers in 1972-73
Most appearances for the club – Dave Jones with over 850
Most goals for the club – Mark Butler with 153